JCC

 hosts the 

Honourable

 

Andrew

 

Scheer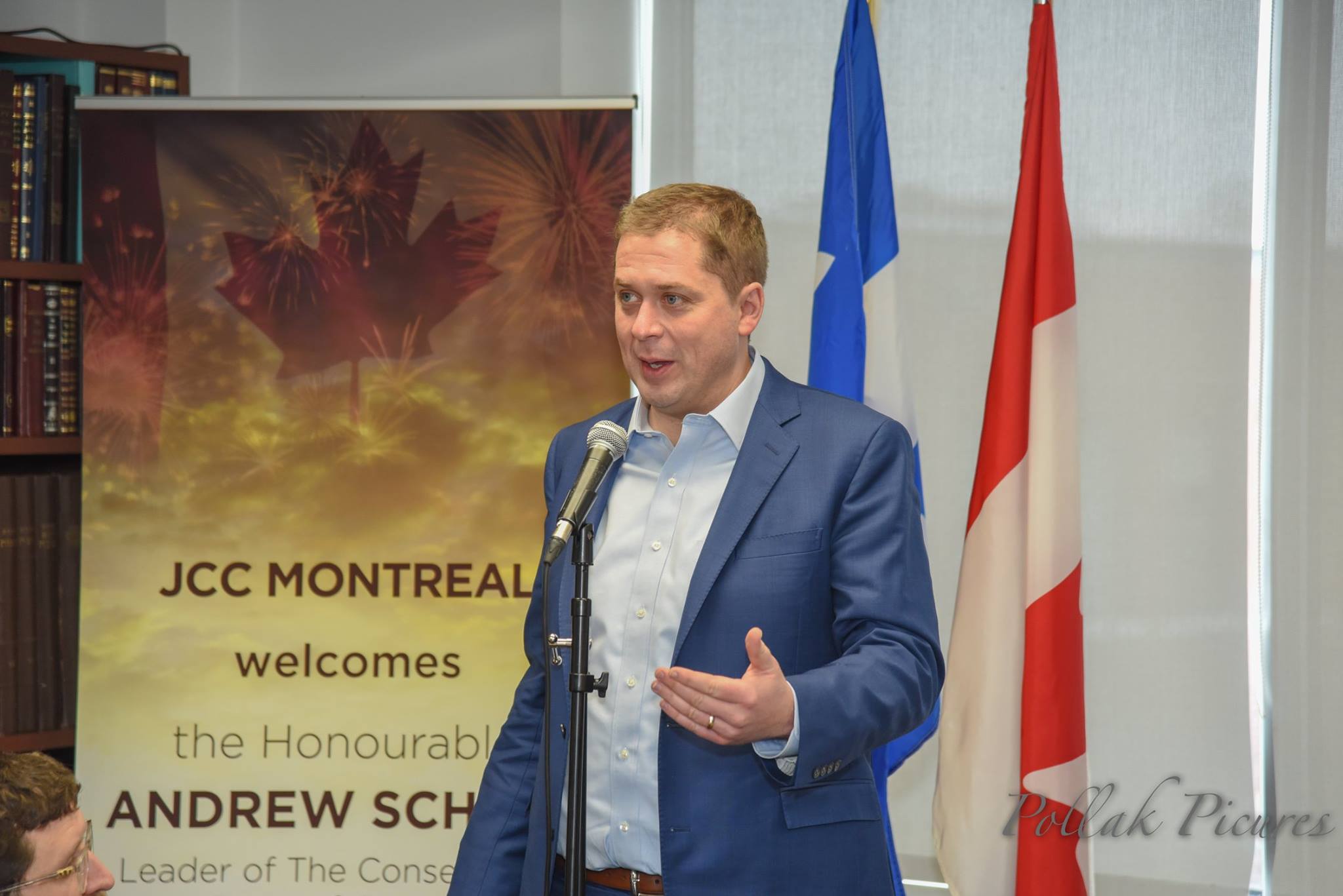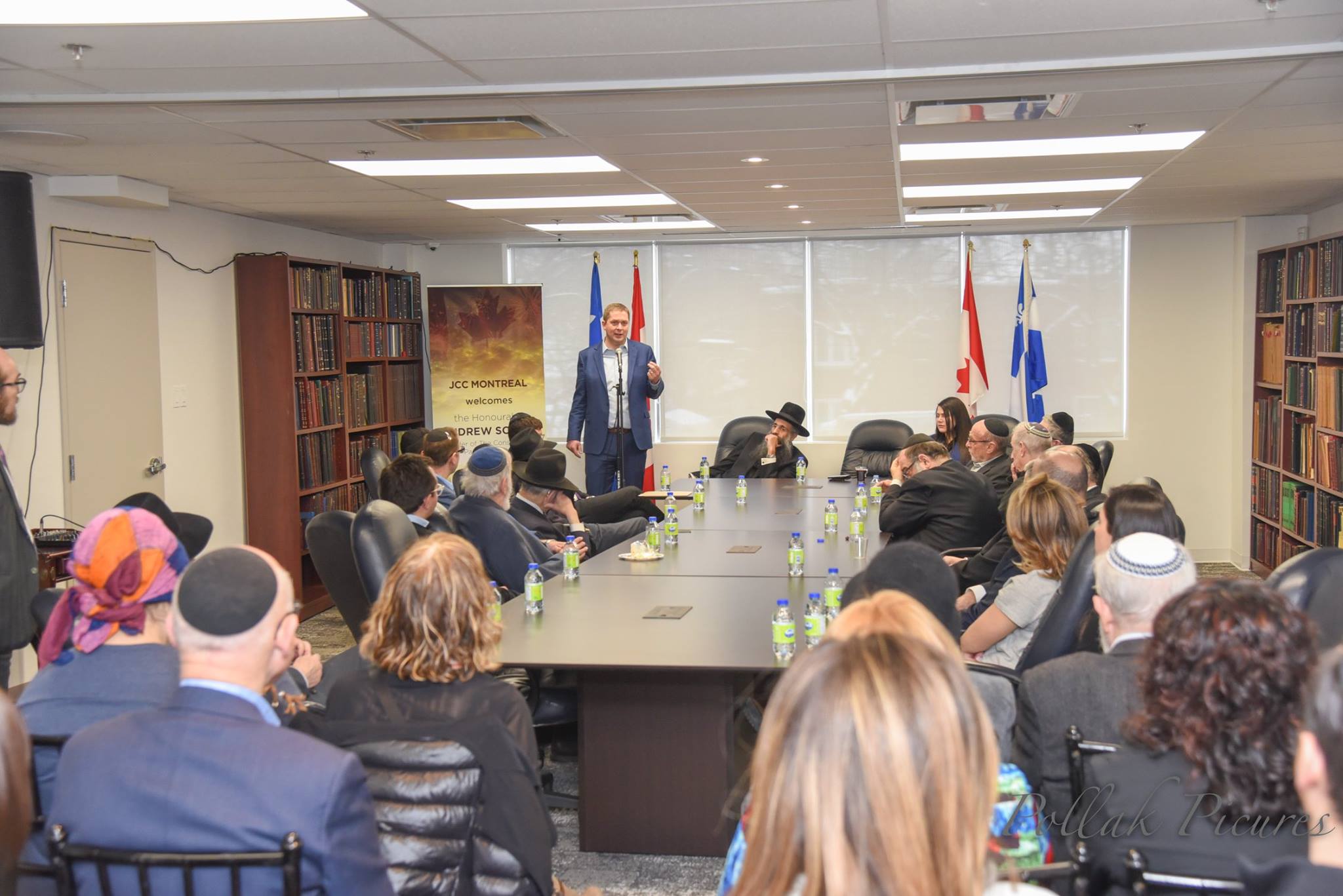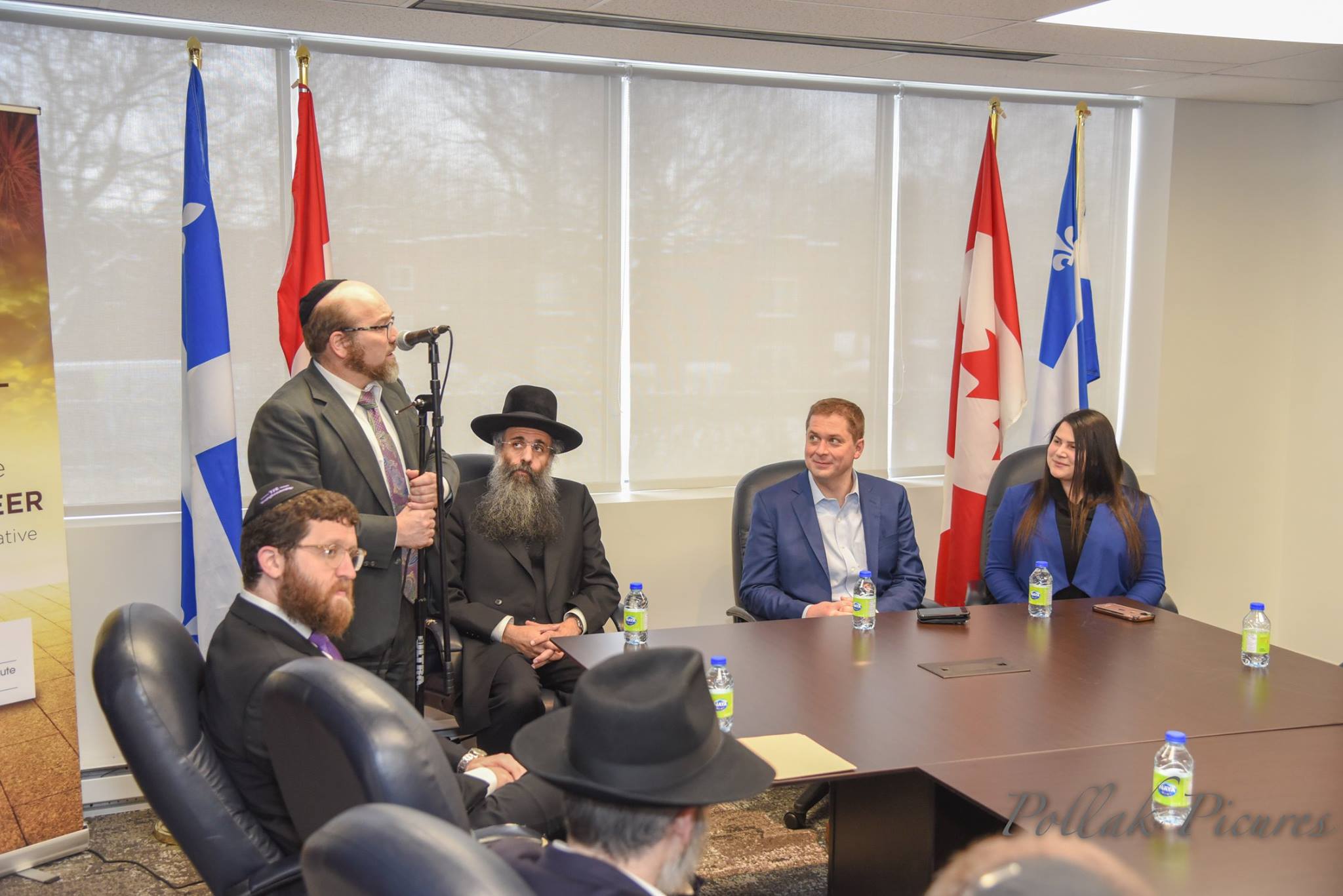 On the afternoon of February 21, 2019, the Jewish Community Council of Montreal (JCC) hosted a short but informative conference with the Honourable Andrew Scheer, leader of the opposition and head of the Conservative Party of Canada. The question and answer session, which Mr. Scheer slipped in between other pressing engagements, was, not surprisingly, a full house. Joining him for the event was Ms. Jasmine Louras, the Conservative candidate for the upcoming Outremont bi-election.
Mr. Scheer began his brief opening remarks by asserting his intention of carrying on the legacy of the previous Conservative Prime Minister, the Honourable Stephen Harper, who was a sincere friend of the Canadian Jewish community and an unwavering supporter of the State of Israel. This sentiment of support is particularly important in a time when, as Mr. Scheer acknowledged, there is a recognizable rise in anti-Semitic incidents. Particularly, he noted, in publications printed in languages other than French and English. Finally, before opening the floor to questions, Mr. Scheer let the crowd know that the Conservative Party believes that our "great friend and ally" needs our active and vocal support.
The questions addressed to Mr. Scheer during the event demonstrated how wide the interests of the Montreal Jewish community are. Attendees sought Mr. Scheer's opinion on topics such as pipelines, relations with the United States, immigration, and taxes.
Throughout the event and during the photo opportunities afterward, Mr. Scheer demonstrated his warm and enthusiastic nature, as well as a keen understanding of the concerns of the Jews of Montreal and Canadians in general.